Vitamin C has been key ingredient in skincare for several years now and for good reason. This potent antioxidant protects against environmental damage, strengthens, firms, and brightens the skin. If you're not already sold on why you need vitamin C in your skincare ritual, let our guide to all things vitamin C for skin help you find the perfect C-packed product for your complexion. 
What is Vitamin C?
Vitamin C is an antioxidant that stimulates collagen production, while simultaneously working as an anti-inflammatory to speed up wound healing. But before you start adding in more citrus to your diet, know that topical application is much preferred to ingestion. When applied topically everyday, you can expect to see results in as little as 8 weeks. That's not to say you should go out and rub a lemon or orange on your skin, it's actually an unstable ingredient for skincare so needs to be packaged into the right formulation to reap all the benefits. 
We focus on three derivatives of vitamin C, each providing a different piece of the vitamin C puzzle:
L-Ascorbic Acid
What is l-ascorbic acid? The most common form of vitamin C, l-ascorbic acid helps destroy reactive oxidizing agents and other free radicals which can lead to skin damage. Because of this ability, it provides important protection against damage induced by UV radiation. Vitamin C also improves skin elasticity, decreases wrinkles by stimulating collagen synthesis, reduces erythema, promotes wound healing, and treats unwanted pigmentation. Find this wonder ingredient in C-Shield Anti-Pollution Drops, Daily Power C+, Hydra-Bright AHA Hydrator, and Solar Shade SPF 50.
Et-VC™
One of the most effective derivatives available. Several clinical studies show its unsurpassed effectiveness at smoothing, brightening, and protecting the skin. More specifically, Et-VC™ increases skin's suppleness, reduces pores, and hyperpigmentation and offers protection from photoaging after UVB exposure. Find it in C-Shield Anti-Pollution Drops, Daily Power C+, and Hydra-Bright AHA Hydrator.
Ascorbyl Glucoside
A stable derivative that is converted into l-ascorbic acid by natural enzymes in the skin. Provides the benefits of l-ascorbic acid: brightening, firming and antioxidant repair, without oxidation issues. Find it in C-Shield Anti-Pollution Drops and Daily Power C+.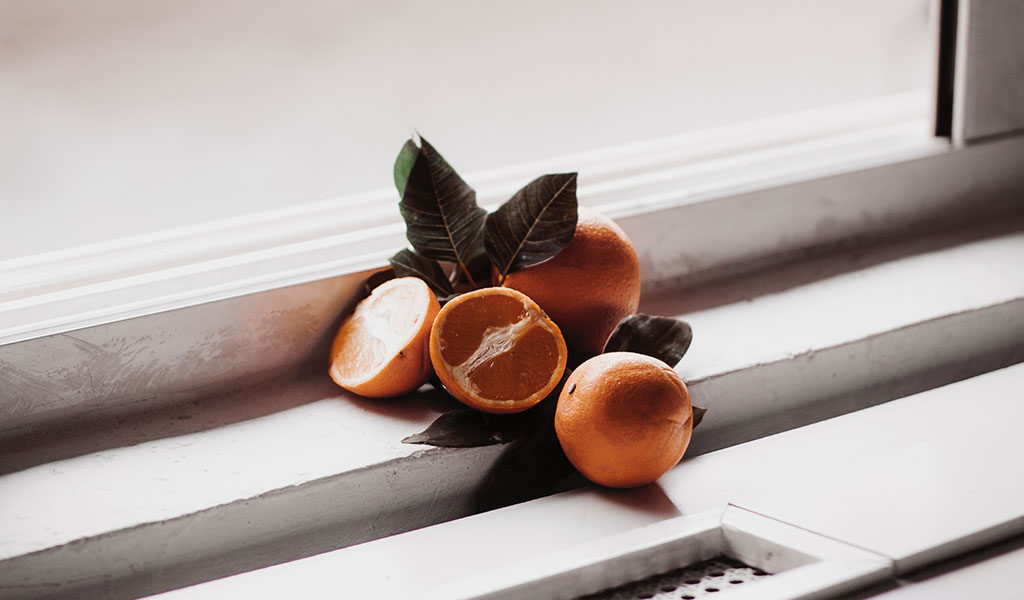 Why Do I Need Vitamin C For Skin?
We can't prevent our skin from aging, but we can protect it from environmental damage that accelerates signs of aging. Free radical damage from the sun, pollution, and blue light can contribute to fine lines, wrinkles, dark spots, and a weakening of our moisture barrier. 
The biggest benefit of using vitamin C is protection against these free radicals. Free radicals are unstable molecules that "steal" electrons from the nearby atoms in healthy cells, setting off a cycle of free radical creation, which ultimately results in the destruction of healthy cells and tissue. Free radicals are thought to cause a number of skin conditions related to aging, including skin darkening, inflammation, and the breakdown of collagen and elastin—elements that make the skin plump and youthful. Years of exposure to free radicals causes our skin to show signs of aging.
How Do I Choose a Vitamin C Serum?
In order for vitamin C to be effectively absorbed into the skin, it's important that the pH balance is between 2.0 – 3.8. Next, look at the formula and packaging. You'll notice that vitamin C serums are often in darker bottles or amber glass. This is because it slows the rate of oxidation and preserves efficacy. For our C-Shield Anti-Pollution Drops and Daily Power C+ serums, our unique trio of vitamin C prevents oxidation, regardless of packaging. 
Finally, look at your skin type. Both of our antioxidant serum formulas contain the effective trio but each contains its own unique added benefits. The biggest difference is whether you're looking to prevent aging or repair signs of aging.
Clinically proven to improve brightness and skin clarity

Daily antioxidant, anti-pollution, blue light, and environmental protection serum
Helps prevent signs of aging
Visibly transforms skin's clarity
Features more than 15% vitamin C
Recommended for all skin types including sensitive skin and acne-prone
Ultimate daily antioxidant, brightening serum
Ideal for fighting visible signs of aging and improving skin's brightness
Protects against environmental damage
Strengthens, protects, and firms skin

Reparative peptides stimulate collagen and elastin production for a more youthful glow

Features more than 20% vitamin C
Recommended for dry skin and clients concerned with reversing signs of aging
What Other Vitamin C Products Are There?
We love vitamin C so much, we feature it in many other products to give them that protective, brightening boost. If you're looking for complexion protection with a hint of tint, try our genius multitasking C-Shield Anti-Pollution Moisture Tint. Sunscreen, skincare, and makeup with vitamin C. What's not to love. Plus it pairs well with either vitamin C serum too. 
For a moisturizer that has a dose of vitamin C for its radiance renewing powers try the Hydra-Bright AHA Hydrator. Clinically proven to brighten, smooth, and hydrate skin for a healthy glow, it plays super well layered over either of the vitamin C serums and offers instant luminosity. And, to add a little extra vitamin C boost and blue light defense to the delicate eye area, try C-Shield Eye Restore Hydrator.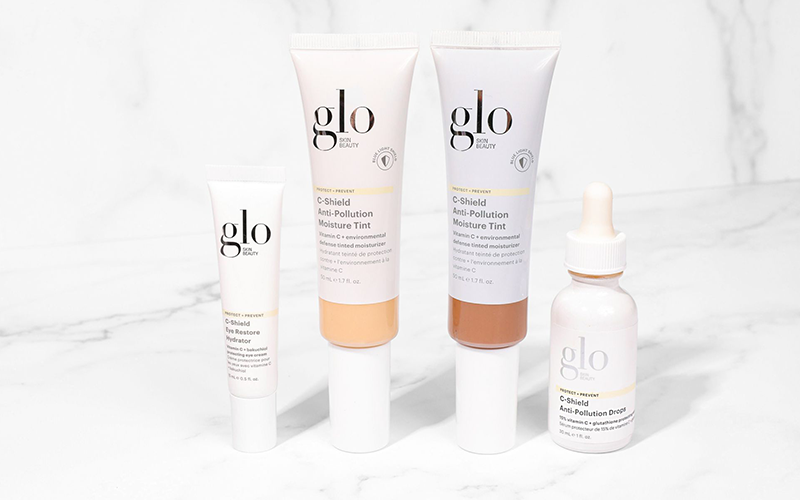 Where Does Vitamin C Fit In My Skincare Routine?
Wondering when to use vitamin C serum in your routine? First, choose the antioxidant serum best suited for your skin type and apply in the morning after cleansing and toning, before moisturizing. Pairing perfectly with hyaluronic acid, you can layer it on with HA-Revive Hyaluronic Drops for a truly nourishing daily combination. 
What About Vitamin C + SPF?
The ultimate skin-protecting power couple, step forward skin-shielders vitamin C and SPF. Effective environmental protectors in their own right, vitamin C helps repair and reverse free radical damage, while SPF is essential for blocking the sun's harmful rays. With studies showing that layering on a vitamin C serum before applying SPF, boosts the efficacy of your overall protection more than just using SPF alone, double-down on your skin defense and boost your glow with this power pairing.
Any Other Vitamin C Skin Benefits?
Yes! Beyond what we all know about vitamin C, we have the results to back it up. Our C-Shield Anti-Pollution Drops are clinically proven to show improved brightness by up to 61% after just one week, with increased efficacy after one month.
Knowing all this about this must-have ingredient, there's never been a better time to kick-start your preventative aging routine or repair and reverse any environmental damage with vitamin C powered products.